As part of our exciting programme of events celebrating Liverpool hosting the Eurovision Song Contest, we've partnered with leading chef Olia Hercules for 'Eat Drink Ukraine'.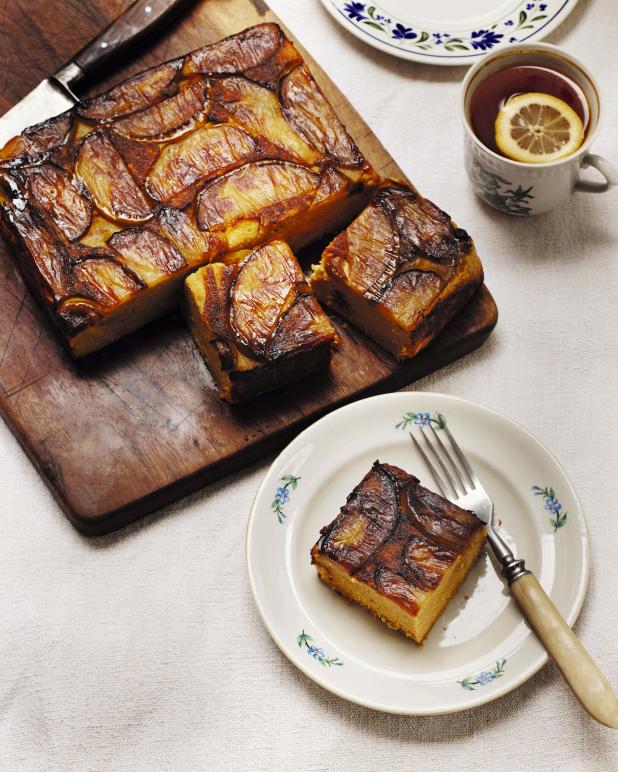 Bringing Ukrainian culture to Liverpool's waterfront, Olia Hercules has developed two recipes for a selection of the dock's bars and eateries, allowing visitors to experience Ukrainian cuisine minutes from where the city will be hosting Eurovision on behalf of the country.
From 1-13 May, those with a sweet tooth can visit Maray, Madre and Lunyalita to enjoy Syrnk – a Ukrainian cheesecake topped with caramelised apples, which is based on a recipe Olia's mother used to make. Alongside the dessert, visitors to The One O'Clock Gun, Revolucion de Cuba, Tate Liverpool Cafe, The Beatles Story's Fab4 Cafe, Madre and Lunyalita can savour a Ukrainian Kompot Spritz – a fruity cocktail blending berries, rhubarb and sour cherries with Ukrainian vodka, Prosecco and soda water.
Both the dessert and cocktail will appear on specials menus during the two weeks of the campaign and guests are invited to make a voluntary donation of £1, which will be added to their bill to raise funds for #cookforukraine, an initiative co-founded by Olia Hercules and her friend Alissa Timoshkina, a Siberian-born food writer and historian.
Since it was launched in 2022, #cookforukraine has raised over £2m for UNICEF and aided in further spotlighting the humanitarian crisis in Ukraine.
Speaking about her involvement with Eat Drink Ukraine, Olia Hercules said:
"I've been delighted to work with Royal Albert Dock, especially when the eyes of the world are going to be on the city this coming May. An opportunity like this couldn't be missed and it's great to see my mother's dessert and my Kompot Spritz appearing on so many of the dock's bars, cafes and restaurant menus; they've really embraced the project and it's lovely to be able to share a little part of my Ukrainian heritage with so many visitors coming to the city!"
For more information on all of Royal Albert Dock's Eurovision events programme, visit www.albertdock.com/eurovision/.