The National Lottery is celebrating the work of amazing individuals in tackling the refugee crisis, by unveiling a show-stopping projection depicting the story of Ukrainian Caseworker from the Welsh Refugee Council, which was projected at Royal Albert Dock Liverpool on 25th October.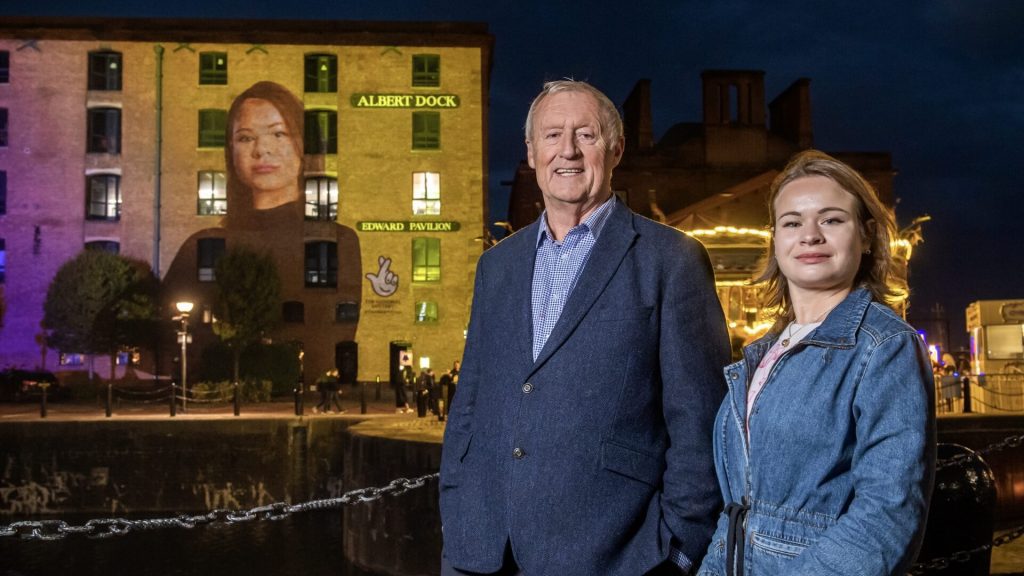 Broadcaster and presenter, Chris Tarrant OBE, who welcomed a Ukrainian family into his home following the outbreak of the war, teamed up with The National Lottery to unveil the striking artwork at the dock. Created by Ukrainian artist, Sergey Piskunov, the artwork depicts a hyper-realistic portrait of Vladyslava Zhmuro from Welsh Refugee Council, and was shown as a projection against a building on the Edward Pavilion.
Vladyslava is being honoured with the projection as she has achieved incredible things assisting Ukrainian refugees in finding a home following displacement caused by the war. She came to Wales in March 2022 after fleeing Ukraine herself, finding work at the Welsh Refugee Council and since then has seen it expand and add a specific Ukraine-focused team.
The installation formed part of The National Lottery's campaign, The People's Portraits, championing those who are doing amazing things to support the refugee crisis and help displaced people across the world, and the impact that funding from The National Lottery has had in supporting groups helping the refugee crisis.